Sharex is one of the best tools to capture and edit screenshots and it's free to use.
Someone asked me to edit name patterns in the software.
User: I started using it on Windows 10 but i notice my auto capture screenshot arents in order my date anymore. They are just random names like "mc6nkTGBH4" "XHoEE473Sy". How do i change it back to like "04_01_2019_12-25"
Solution:
Here's how you change the naming mask. Under task settings, go to upload and click on file naming. When you click on the box, it'll give you a little pop-up to select what piece of data you want. Or, if you want to go back to month_day_year_hour-minute then use %mo_%d_%yy_%h_%mi
It should show a preview of the generated name below the box, so you can make sure it's correct.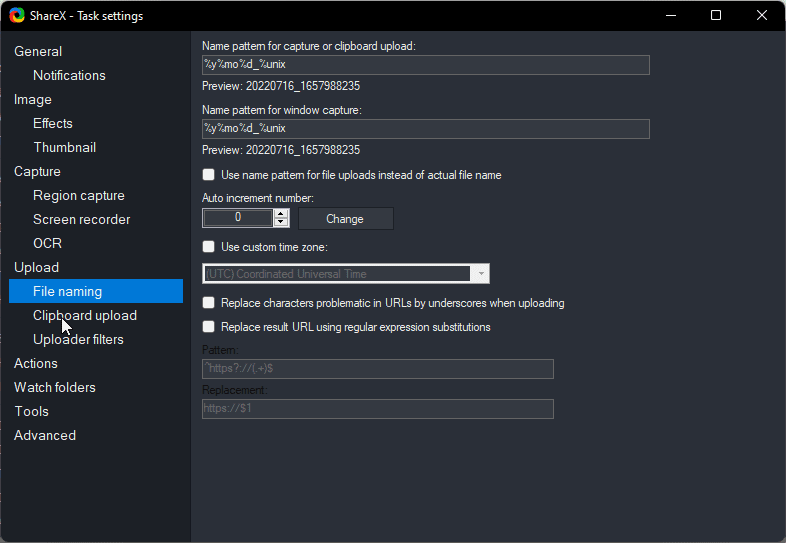 Get Latest Version Here: https://getsharex.com